M-Logos

M-Logos (http://www.m-logos.ru/), a law institute, is one of the leading centers of additional professional education and the organization of scientific and educational projects in the field of jurisprudence in Russia. The Institute uses the solution from the SFContent.com service to protect e-books placed on its online store. Its catalog has several dozens of unique publications in digital format.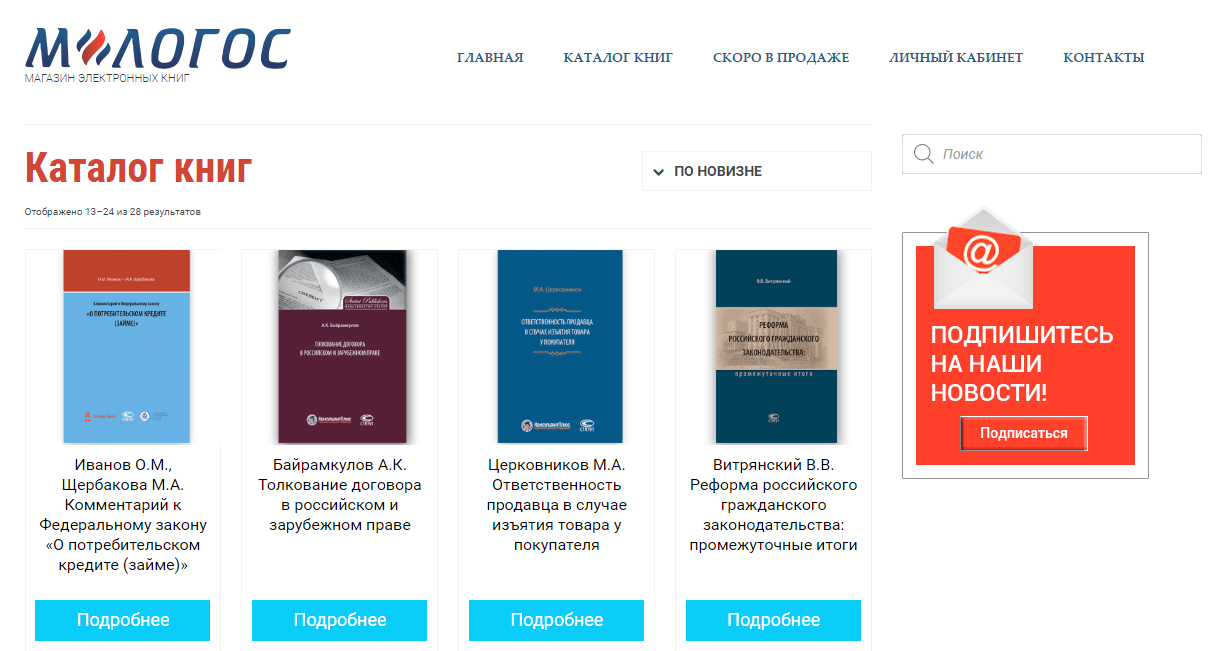 http://m-lawbooks.ru/index.php/shop-1/
All the books are distributed in a special SFPDF format, which provides the publisher with the assurance that sold books will not be leaked online immediately after purchasing.
Despite the non-standard file format, protected books are easy to open on any devices running on Windows, macOS, iOS, and Android using a special cross-platform application StarForce Reader, which significantly improves the readability of protected files for readers compared to solutions of other services.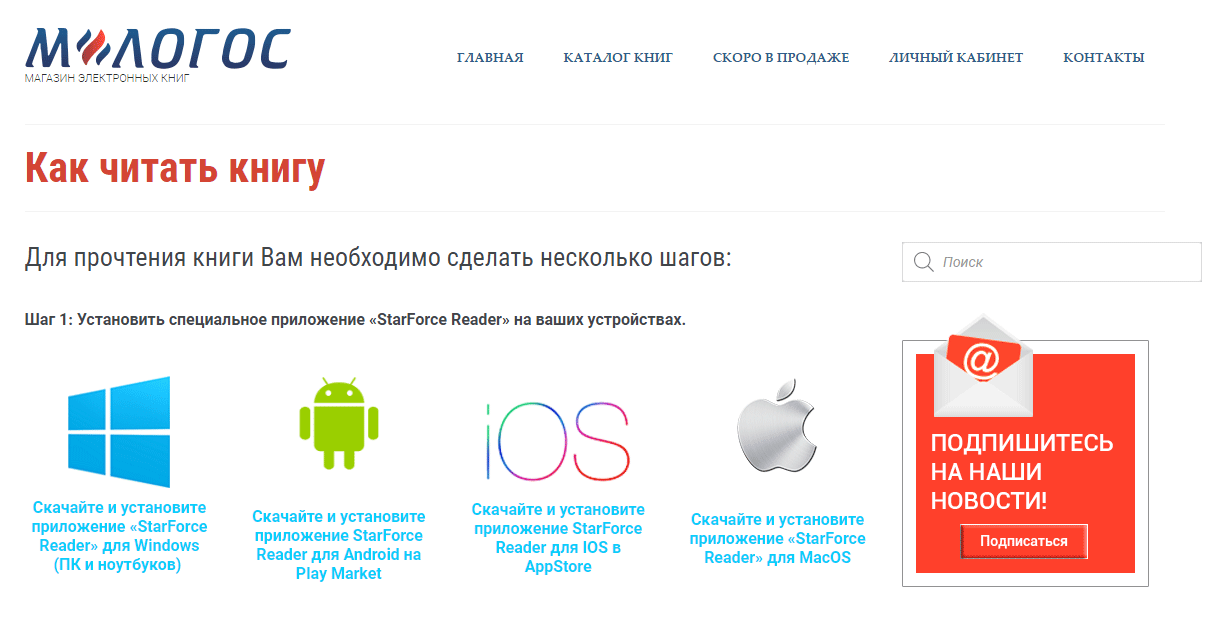 http://m-lawbooks.ru/index.php/kak-chitat-knigu/?preview=true/
The e-book store has a unique serial number automatic generation system. It means that a user receives a key to activate a protected book that allows to start reading immediately after payment. The serial number is sent to the buyer's email; it's also available in a personal account.
The digital book protection system of the M-Logos online store assumes the use of one serial number to authorize access to an e-book on no more than three devices, which ensures comfortable reading on both a personal computer and on a phone and/or a tablet at the same time.
Of course, such automation is the most convenient solution for the publisher and users, reducing the time of delivery of electronic books from the moment of purchasing to the receipt of items by the buyer and the fact of its opening.
The share of protection in the cost of books
M-Logos offers books at different prices from from $3 to $57. The cost of using SFcontent.com protection system does not depend on the cost of books, so its share will vary depending on a price tag. For example, if the price is $6, so the cost of protection will be 10%; if $20, a publisher will pay only 3.2% of the cost of a book for protection. In the first case, selling every 10th book pays back the implement of protection, and in the second one - every 32nd. But sales will fall faster if books will be published without protection.
SFContent.com reliably protects electronic books for the M-Logos online store from illegal distribution and piracy, and ensures the convenience of using technologies of the service in the interaction process between the publisher and readers.