News
The client's testimonial
Problem: a unique video course designed for corporate learning needs protection against copying and unauthorized use/distribution.
Project type: turnkey protection with interface customization.
Project start: 2014.
Client: Practicum Group.
Practicum Group has been consulting and training in the field of corporate sales since 2006. As a result, from the series of the most successful trainings a training course was created. The course was called "PROFESSIONAL: the Seller Training System".
Project features
Interface customization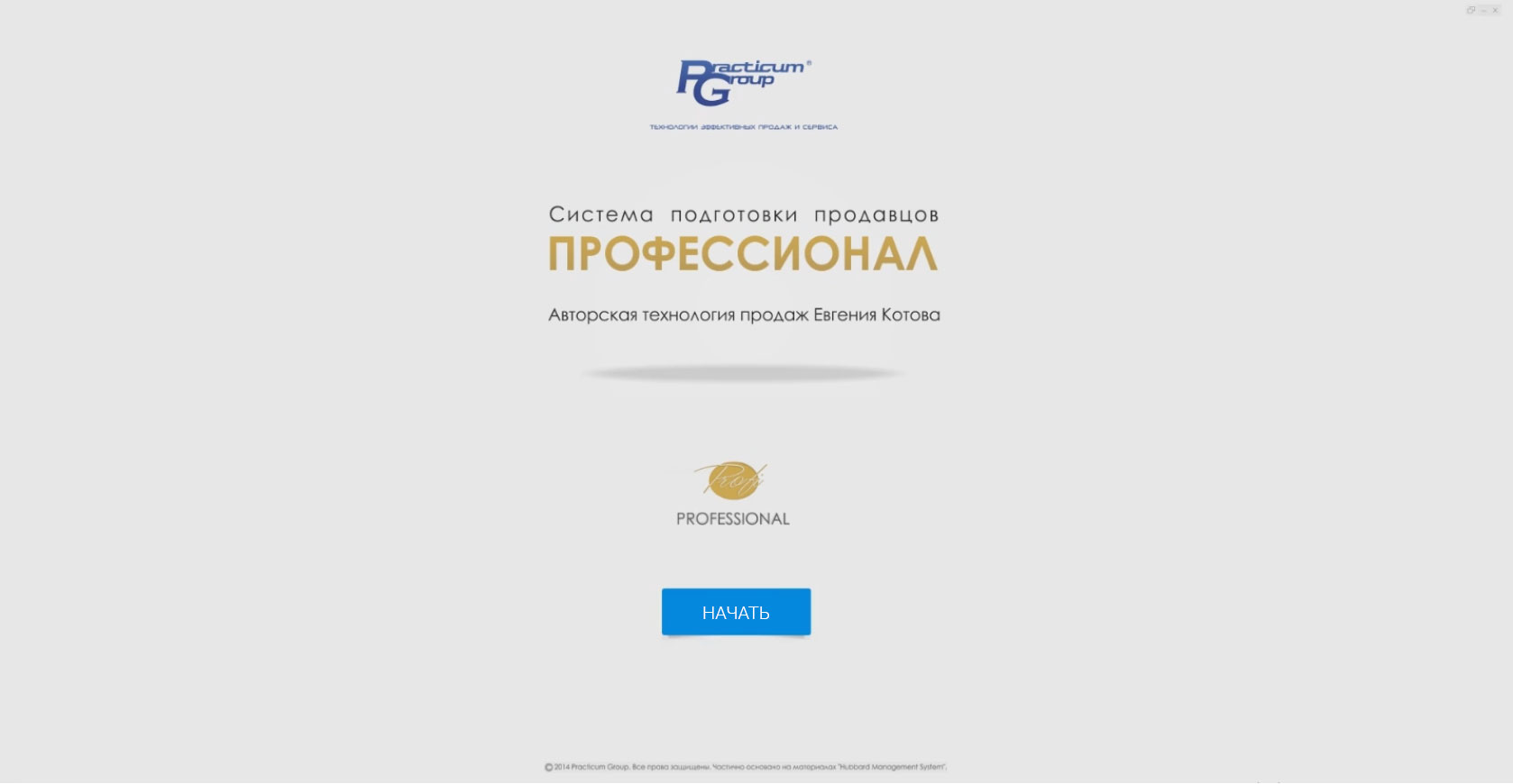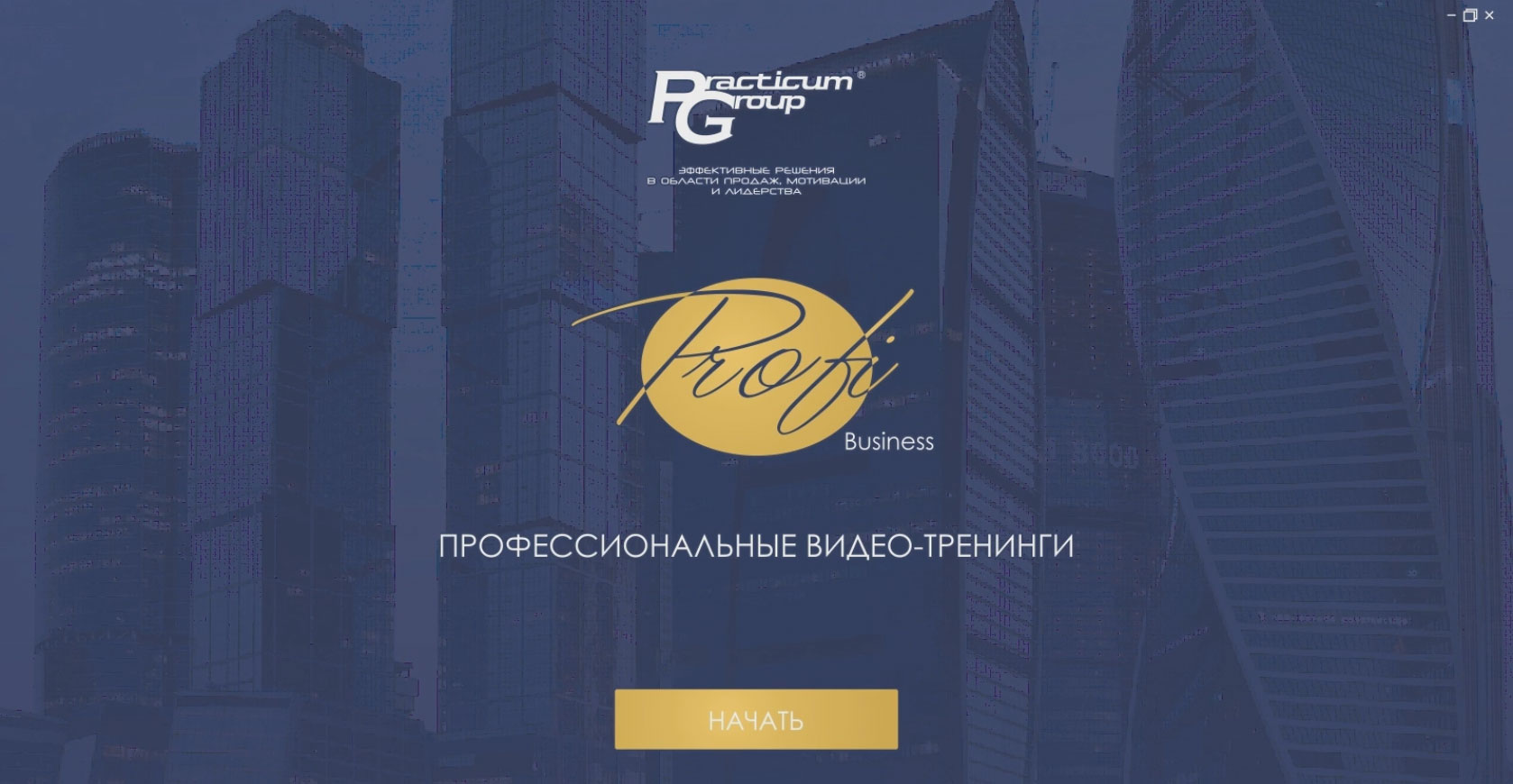 An expensive product should look expensive. It must have a presentable appearance and a unique design. In this regard the client had prepared layouts of the player interface pages. During the time of cooperation, the design of the course was changed several times in accordance with the wishes of the client.
Copy protection

The StarForce technology provides encryption of a video and, as a result, the file receives a random name and is placed into a container. Only a special player developed by StarForce can open a protected file. Binding to a material object - a user's computer, a server or a USB flash drive prevents copying. Inasmuch as each device has unique parameters (type, serial number), a copy of a protected video can be fixed to it.
Binding to a personal computer and a local server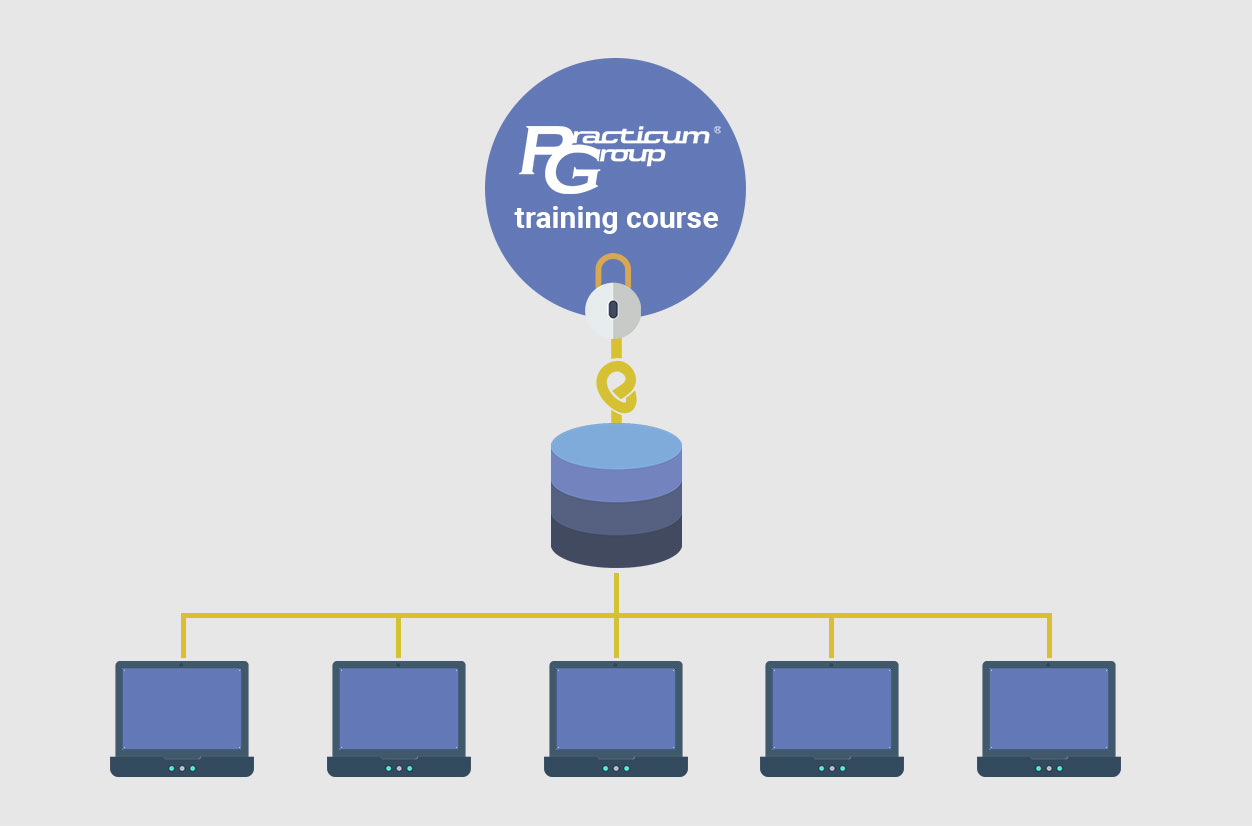 The Practicum Group course is mainly intended for corporate trainings within the company. Therefore, in addition to the standard binding to parameters of a user's computer with a serial number, the project uses a binding to a local server. In this case, there is no need to activate access on a computer of each student - the system simply limits a number of simultaneously running copies within the network. This is convenient if different employees should take the training in turn.
Additional passwords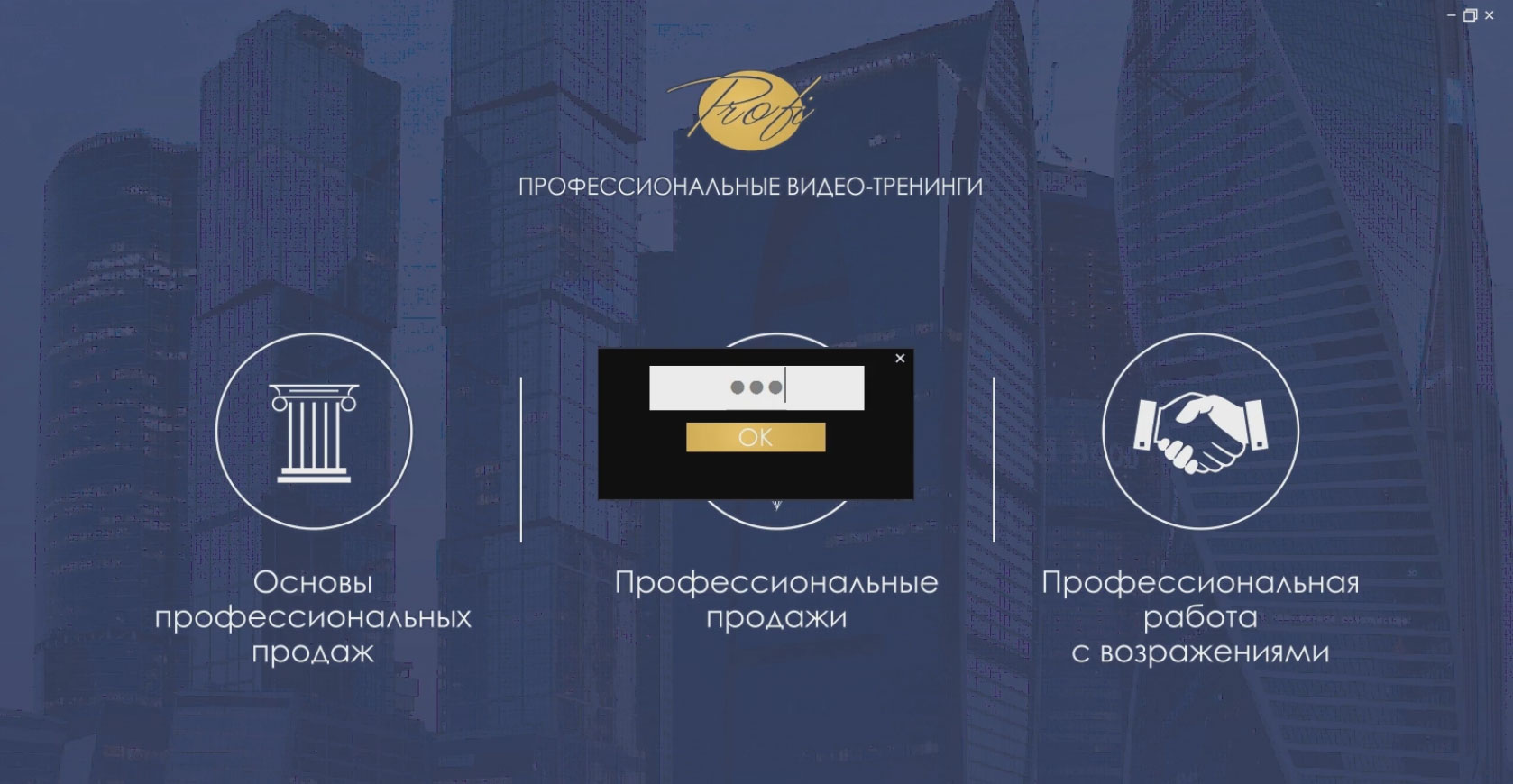 To further protect against unauthorized use, passwords was integrated into the interface into different menu sections. The system also allows to embed questions that are displayed during the video playback.
"Practicum Group has been providing trainings and consulting services in sales and personnel efficiency for hundreds of companies in 9 countries of the world and more than 100 cities of the Eurasian continent for more than 10 years. During this decade, we received invaluable hands-on experience of cooperation with small companies and large enterprises, developed and implemented hundreds of projects to increase sales for a variety of business areas.
Within the company's activity and constant expansion in the world market, I developed a unique product for corporate users "PROFESSIONAL: the Seller Training System", which was chosen for protection against copying, as the most valuable for the company. In the world where any work results (especially intellectual) can be easily depreciated by a simple click of a computer mouse, you need to be very careful and scrupulous in choosing solutions and methods that can help to preserve the value of labor, adhering the perfect match that is relevant to any product: ease of use + reliable protection.
Given the level of responsibility to large customers and the desire to comply with all international standards of our service quality, we chose StarForce Technologies, which has an impressive worldwide experience in protecting various kinds of digital information from copying and unauthorized distribution. The proof of the right choice is that our cooperation is lasted for several years, embodying a fruitful union of unique ideas and choosing the right protection."
Evgeny Kotov, CEO at Practicum Group