StarForce launches a special project with WebMoney
27.06.2006
From now on www.publicant.ru – Russian online shop for e-books and e-press is equipped with the latest content protection technology. This is the result of a special project implemented by the two companies.

Integrating StarForce system code and libraries allowed selling PDF documents in a special PPDF (protected PDF format). Now publishers that use PDF format for e-publishing have an easy and effective way to sell files in protected format.
The system is very convenient for the customer as well. The client transfers the payment via WebMoney and instantly receives a serial number and files for downloading.
The new technology significantly simplifies the publication process for the sellers. The whole procedure of publication is designed in the form of an automatic upload master – you specify the theme, the price, the synopsis and the file path. The file then is automatically transferred into protected format and placed at www.publicant.ru
The integrated technology allows to sell books, articles or magazines and newspapers issues.
Especially for this project StarForce developers created a file viewer and a content protection system that functions in a most usual way.
The document is checked at the opening. If the document has not been activated on the computer the user is prompted to enter the serial number. After the activation the file is bound to the PC and depending on the publisher's settings the binding can be extended up to 10 PCs. The documents are encrypted using symmetrical algorithm of cryptography (AES).

StarForce and WebMoney are planning to launch a number of new projects before the end of the year.
About WebMoney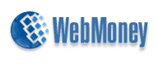 Global transfer system WebMoney was founded in 1998. The system allows instant payment transfers using protected communication system. The number of registered users is approaching 2,5 million.
About StarForce Technologies
StarForce Technologies (www.star-force.com) is a leading vendor of information protection, copy protection and code obfuscation solutions for software, electronic content and audio/video files. Since 2000, StarForce has been successfully developing and implementing its state-of-the-art security solutions, providing copyright and intellectual property protection worldwide. Two of these solutions were transformed into StarForce cloud services: sfcontent.com protects e-Documents against illegal copying and distribution and sfletter.com secures emails.
StarForce is a reliable and responsible Technological Partner for enterprises potentially incurring losses due to cyber-gangs, hackers, software piracy, unauthorized data access and information leaks. StarForce's customers are Russian Railways, Corel, 1C, Mail.ru, Aeroflot, SUN InBev Russia, AMD Labs, ATC International, MediaHouse, Russobit M, New Disc, Buka, Snowball, 2Play, GFI, CENEGA, Akella, etc.
Press contacts:
pr@star-force.com