StarForce strikes the pirates!
06.10.2005
The StarForce Technologies took part in SofTool 2005 – a major Russian IT exhibition, where the company presented a new product - StarForce Frontline.

It is a multilevel control system for protection installation. The new platform complies with any software, games, business applications and online products including e-books.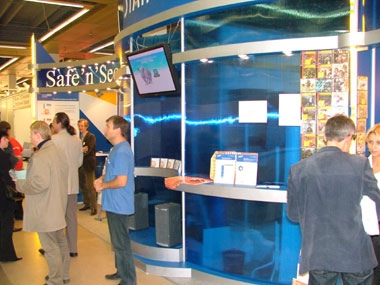 StarForce presented three versions: Basic, Pro and Elite. Each of these allows combining the choice of optimal protection policies with a flexible DRM mechanism.
StarForce held an unprecedented action at its stand daily during the exhibition: "Exchange your pirated disk for a licensed game".
The leading Russian game publishers such as 1C, Akkela and Russobit-M in cooperation with StarForce provided approximately a thousand CDs with games which were exchanged for over three thousand pirated CDs of various content.
After the exhibition the disks were destroyed.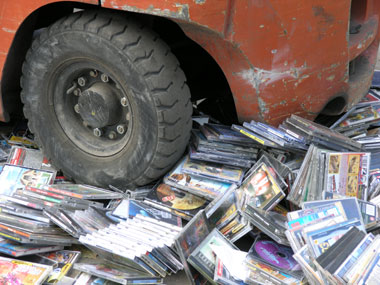 This was a rare case when pirated CDs were voluntarily surrendered opposed to being officially withdrawn by authorities. The StarForce Technologies one of the world's leaders in copy protection will continue such actions on regular basis to evolve the habit of using licensed products.

About StarForce Technologies
StarForce Technologies (www.star-force.com) is a leading vendor of information protection, copy protection and code obfuscation solutions for software, electronic content and audio/video files. Since 2000, StarForce has been successfully developing and implementing its state-of-the-art security solutions, providing copyright and intellectual property protection worldwide. Two of these solutions were transformed into StarForce cloud services: sfcontent.com protects e-Documents against illegal copying and distribution and sfletter.com secures emails.
StarForce is a reliable and responsible Technological Partner for enterprises potentially incurring losses due to cyber-gangs, hackers, software piracy, unauthorized data access and information leaks. StarForce's customers are Russian Railways, Corel, 1C, Mail.ru, Aeroflot, SUN InBev Russia, AMD Labs, ATC International, MediaHouse, Russobit M, New Disc, Buka, Snowball, 2Play, GFI, CENEGA, Akella, etc.
Press contacts:
pr@star-force.com