StarForce representatives will attend the biggest international game expo GamesCom 2009.
17.08.2009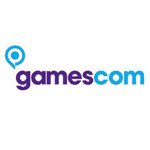 StarForce people were departed to ancient German city of Cologne that invited the biggest international game show GamesCom from the 19 till the 23 of August 2009.

Cologne will hold such impressive event for the first time this year. All heavyweight players of international game industry will assemble in one place to introduce their newest achievements. Also the biggest international b2b event the Games Developers Conference will pass within the GamesCom.

The main topics of StarForce's representative multiple talks are solutions for online games security (FrontLine MMOG), digital distribution and DRM measures (FrontLine ProActive). Moreover, there will be several meetings concerning partnership relations within Europe and North American markets.
About StarForce Technologies
StarForce Technologies (www.star-force.com) is a leading vendor of information protection, copy protection and code obfuscation solutions for software, electronic content and audio/video files. Since 2000, StarForce has been successfully developing and implementing its state-of-the-art security solutions, providing copyright and intellectual property protection worldwide. Two of these solutions were transformed into StarForce cloud services: sfcontent.com protects e-Documents against illegal copying and distribution and sfletter.com secures emails.
StarForce is a reliable and responsible Technological Partner for enterprises potentially incurring losses due to cyber-gangs, hackers, software piracy, unauthorized data access and information leaks. StarForce's customers are Russian Railways, Corel, 1C, Mail.ru, Aeroflot, SUN InBev Russia, AMD Labs, ATC International, MediaHouse, Russobit M, New Disc, Buka, Snowball, 2Play, GFI, CENEGA, Akella, etc.
Press contacts:
pr@star-force.com