StarForce is being back from Mobile VAS conference
27.11.2012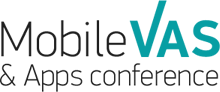 The 9th international conference dedicated to mobile software and content Mobile VAS is over. The conference was took place on 22-23 of November 2012 in St.Petersburg, Russia.
During the conference leading specialists keynoted on various topics of modern mobile industry development: device manufacturers, developers and publishers of software and games.
On a background of Nokia and RIM slide down more and more professionals are concentrate on Apple and Android. Google's OS occupies 64% of global market, while iOS holds around 25%.
StarForce representatives conducted a round of meeting with company's potential clients which may be interested in mobile applications and software protection and control. Representatives of the biggest companies were agreed to evaluate the further StarForce's product. Moreover there was meeting with Yandex Group where both sides came to an agreement on further cooperation upon mobile applications distribution using facilities of biggest Russian language internet search machine.
About StarForce Technologies
StarForce Technologies (www.star-force.com) is a leading vendor of information protection, copy protection and code obfuscation solutions for software, electronic content and audio/video files. Since 2000, StarForce has been successfully developing and implementing its state-of-the-art security solutions, providing copyright and intellectual property protection worldwide. Two of these solutions were transformed into StarForce cloud services: sfcontent.com protects e-Documents against illegal copying and distribution and sfletter.com secures emails.
StarForce is a reliable and responsible Technological Partner for enterprises potentially incurring losses due to cyber-gangs, hackers, software piracy, unauthorized data access and information leaks. StarForce's customers are Russian Railways, Corel, 1C, Mail.ru, Aeroflot, SUN InBev Russia, AMD Labs, ATC International, MediaHouse, Russobit M, New Disc, Buka, Snowball, 2Play, GFI, CENEGA, Akella, etc.
Press contacts:
pr@star-force.com