StarForce on Game Connection 2013
29.05.2013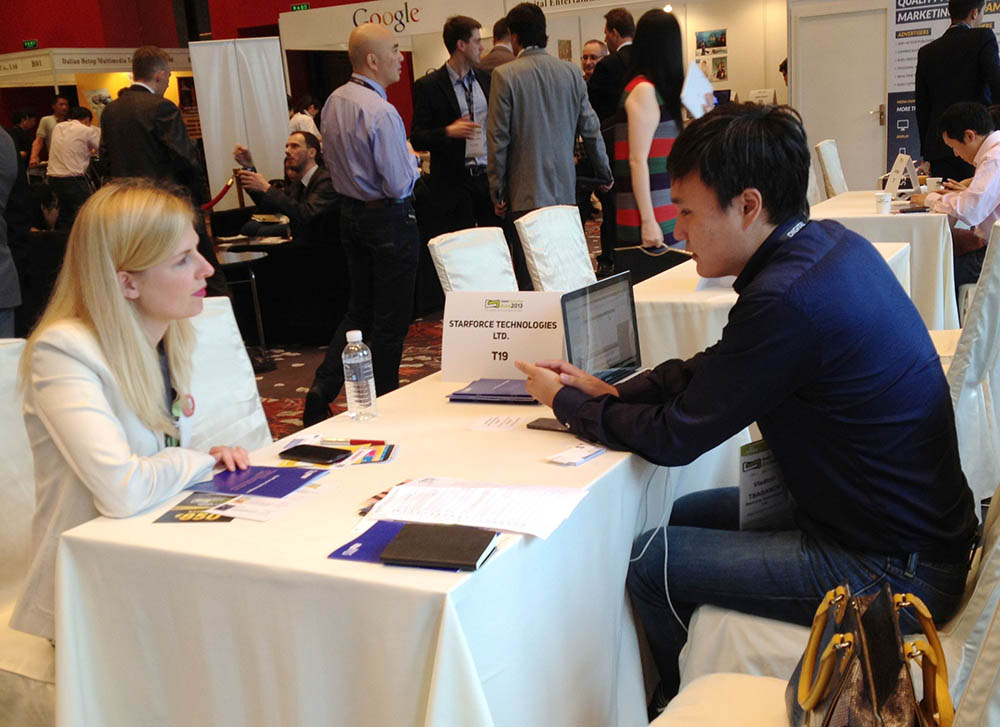 StarForce announced its new product for mobile software protection on the Game Connection Asia in Shanghai.
Spokesmen of Starforce, software and content protection developer, presented new StarForce product for protection mobile apps from illegal copying during the meeting with game publishers and developers on the biggest game conference in Asia, held since 28 to 29 of May.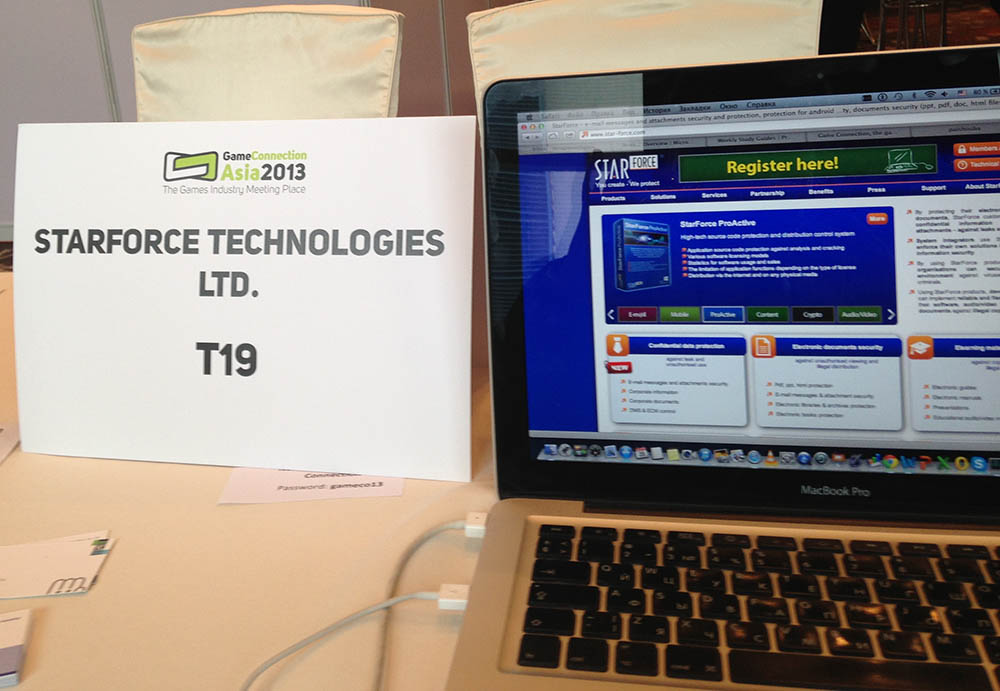 Today mobile apps market has the next situation: publishers can't protect their products from illegal copying and distribution. They have protection which is provided by platforms such as AppStore or Google Play and for these platforms users there's no way to download illegal copies of mobile app. But there's a big illegal market with multi-million revenues that grows rapidly.
For protection from the illegal copying and distribution of mobile apps would be reasonable to protect application not only channel between user and platform. StarForce has great experience in protection of software for PCs. And today sofware developers gives more attention to mobile apps development. And StarForce developed solution for publishers which want to protect all of their software from the illegal copying.
About Game Connection 2013
Game Connection, held three times each year in Europe, the US, and Asia, allows video game professionals to meet, do business together, connect with new industry professionals, and socialize in an environment conducive to getting business done.
About StarForce Technologies
StarForce Technologies (www.star-force.com) is a leading vendor of information protection, copy protection and code obfuscation solutions for software, electronic content and audio/video files. Since 2000, StarForce has been successfully developing and implementing its state-of-the-art security solutions, providing copyright and intellectual property protection worldwide. Two of these solutions were transformed into StarForce cloud services: sfcontent.com protects e-Documents against illegal copying and distribution and sfletter.com secures emails.
StarForce is a reliable and responsible Technological Partner for enterprises potentially incurring losses due to cyber-gangs, hackers, software piracy, unauthorized data access and information leaks. StarForce's customers are Russian Railways, Corel, 1C, Mail.ru, Aeroflot, SUN InBev Russia, AMD Labs, ATC International, MediaHouse, Russobit M, New Disc, Buka, Snowball, 2Play, GFI, CENEGA, Akella, etc.
Press contacts:
pr@star-force.com